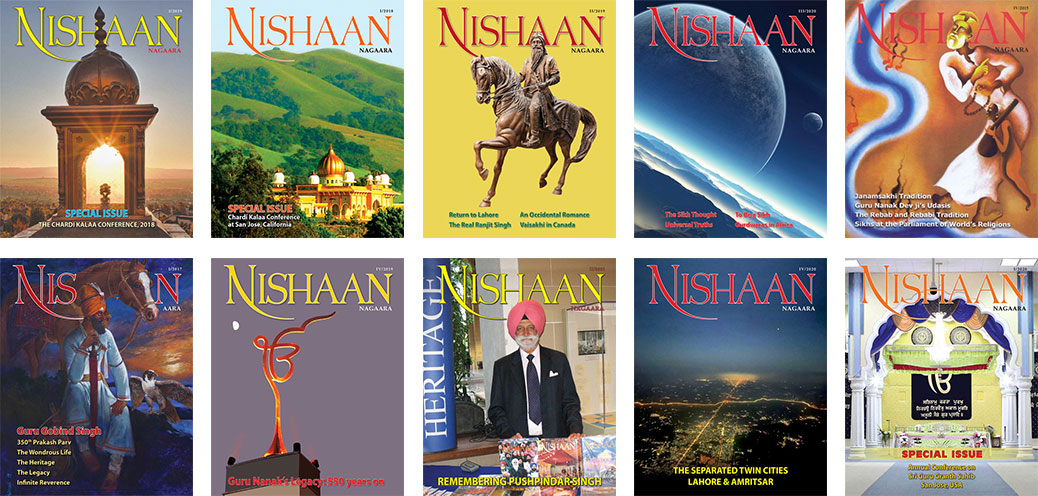 Launched in 1999 by Pushpindar Singh Chopra, the Nishaan magazine, now in its 22nd year of publication produced to the highest standard extant and regarded as standard bearer for the Sikh community, both in India and in all its diaspora worldwide.
With our ever-increasing circulation amongst business circles, individual readers, educational institutes, Government as well as theosophical centres, Nishaan's aim is to speak with the community, and in a small way, we hope we are able to impart some of 'who we are' to the next generation.
The Nishaan magazine has readers and contributors from across the globe with a sizeable majority from India, United Kingdom, Canada, United States of America, Singapore, Kenya and Australia.
Starting December 2021, the Nishaan magazine will be annual issue published every December. This issue will be similar to a coffee table book, covering Sikhi, art and culture, our proud history of our heritage to name of few.
S Pushpindar Singh (1943-2021) born in Murree of undivided Punjab was the founding Editor of the Nishaan, 'Illustrated Journal of the Sikhs' published from New Delhi and launched in 1999 by Dr Manmohan Singh, later Prime Minister of India.
Pushpindar Singh's father was the legendry Major General Mohindar Singh Chopra, one of the earliest King's Commissioned Indian Officers from Sandhurst who was also responsible for establishing the Wagah Border in October 1947 between India and the newly emerged nation of Pakistan. After three decades in the Indian Army, General Mohindar Singh was appointed as India's first Ambassador to the Philippines and later was Director General of the National Institute of Sports at Patiala.
Coming from a Gursikh family of Amritsar-Lahore, Pushpindar Singh thus grew up in a Services environment, studied at The Doon School at Dehra Dun and later the Punjab University, Chandigarh. He joined the Engineering Division of a multi-national company in Bombay, later becoming Chief Executive of a leading German aerospace company in 1978 which he headed for 24 years, with several international accomplishments in the industry.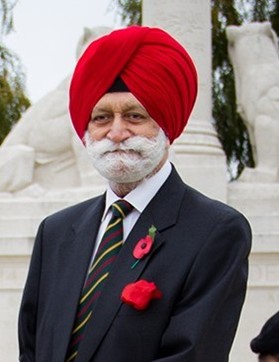 Editorial Director
Dr IJ Singh
Founder Editor
Pushpindar Singh
Managing Editor
Karanjit Singh
Editorial Panel
Bhyee Sikandar Singh
IJ Singh
Inder Mohan Singh
Ganeev Kaur Dhillon
Artika Aurora Bakshi
Nishaan office

Postal Address
D-43 Sujan Singh Park
New Delhi 110003, India
Email: nishaan.nagaara@gmail.com
Website: nishaannagaara.com
Published by
The Nagaara Trust
16-A Palam Marg
Vasant Vihar
New Delhi 110 057, India
Associated with
The Chardi Kalaa Foundation
San Jose, USA
Printed by
Colourbar Communications, New Delhi
Distributors
Himalayan Books
17 L, Connaught Circus,
New Delhi 110001 India